Rhino Group is presently undertaking the O&M of CNG equipments all over India. After many years of experience in the business, the company undertakes jobs of compressors that are subjected to the very harsh operation, due to the wide experience of the staff in this field. The aim of the company is to provide any kind and every kind of service related to CNG application. Few of the activities that are undertaken by the company are listed below :
Consultancy on setting up of CNG station.
Providing O&M services for any make or model of compressors.
Providing O&M services for any make and model of dispensers.
Can design and set up CNG fuel station. By proper design of the fuel stations, the capital investments on a fuel station can be minimized, depending on the space and load availability.
It can develop and suggest ways and means of bringing down the operating cost of the fuel station, thereby increase profitability.
Supply of PLC based flameproof or non flame proof electrical panels for CNG compressors.
The company has an experienced, talented and qualified team of Engineers and Technicians who can undertake all jobs (Mechanical, Electrical, Automation and Instrumentation) related to compressor packages.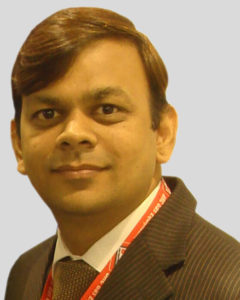 Mr. Manoj Khajanchi
(Director)

Bachelor of Engineer in Mechanical stream started his career as the GET with one of the top City gas Distribution company i.e M/s Mahanagar Gas Ltd in the year 1996.
Being from the business family, it was inevitable not to get tempted towards starting his own business.
With the moto of learning and understanding the CNG field, Mr. Khajanchi was involved in most of the innovative and conceptual ideas in this CNG industry.
After dedicatedly, sincerely, and hard-working for nearly 7 years, Mr. Khajanchi parted with Mahanagar Gas Ltd and started its own company by the name M/s Rhino Services.
Subsequently other group companies were added based on business streams and needs.
Always wanting to get into new ventures and explore new ideas and concepts, almost all the business ideas of the Rhino group were conceived, implemented, and handed over for execution to capable & dedicated team members.
Today, Rhino is present not only as a quality service provider but also as a quality product supplier.
Mr. Manoj Khajanchi's aim to be a one-stop-shop for the gas industry, who can provide the majority of product & Services.​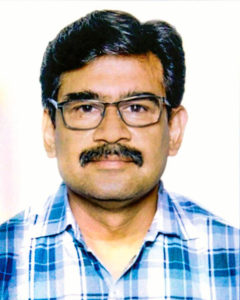 Mr. Sunit Khajanchi
(Director)
He is a member of the senior executive team with responsibility for their company's financial health.
He combines operational and strategic roles, manages accounting and financial control functions, and establish a financial strategy for the profitable long-term growth of the business.
To fulfill the role, he has the versatility and talent to meet a continually changing set of circumstances.
As the leader of the financial team, he ensures that all other financial team members follow legal and company requirements for accurate, compliant financial data.
He prepares quarterly and annual accounts that present the company's position in line with generally accepted accounting principles.
He recommends funding sources for investment programs and calculates the likely return on investment.
He looks at the market trends in the industry and decides if those trends fit the company's needs.
He makes financial forecasts and weighs in on financial decisions for the company, using their expertise in finance as a guide.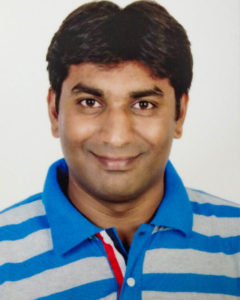 Mr. Hardik Gala
(General Manager)
MBA in Operations in 2015 and BE Mechanical pass out in 2006.
Joined Rhino Group in May 2010 as Asst Manager Operation and Maintenance.
Currently Working as General Manager –Looking after overall Business Development, Operations, Liasioning , Administration, Tendering, Procurement, Execution of Projects for the Company.
Having good Experience in Handling Manpower as well as Business Development for the growth of Company.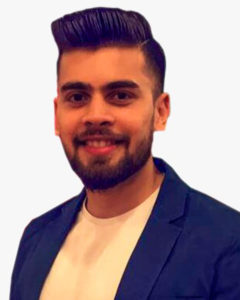 Mr. Jigar Khajanchi
(Assistant Manager)
Pursued BE Mechanical from Mumbai University.
With effective technical skills became an integral part of the organisation.
With good verbal and written communication skills he is a key member of his team.
Team working skills and commercial awareness makes him more suitable for his role in the organisation.
Mr. Natwar Shah
(Account Head)
He has experience of more than 45 years in taxation, balance sheet and accounting.
Minimal Break down of the compressors.
Have assisted gas companies in setting up CNG stations on target
Spares Inventory management.
Prompt periodic maintenances of equipments as per OEM recommendations
Availability of equipments at the best efficiency level.
2002

Introduction of Intermech compressors from New Zealand to India

2003

Started Erection and Commissioning of Intermech Compressors for Mahanagar Gas Ltd.

2003

Operation & Maintenance of Intermech Compressors for Mahanagar Gas Ltd.

2006

Started Erection & Commissioning followed by Operation & Maintenance of Intermech Compressors for Gujarat Gas Ltd in Surat and Ankleshwar.

2006

Started Erection & Commissioning followed by Operation & Maintenance for General Electric (GE) Nivone Pignone compressors

2007

Started Erection & Commissioning followed by Operation & Maintenance of Intermech Compressors for Adani Gas Ltd in Ahmedabad and Baroda for Kirlosakar Pnumetic Company Ltd.

2007

Installation/Supply of SS Tubes (mechanical works) for GSPC Gas Gujarat and Maharashtra Natural Gas Ltd Pune.

2008

Started Erection & Commissioning followed by Operation & Maintenance of Intermech Compressors for Indraprastha Gas Limited (IGL).

2009

Operation of CNG Compressors

2010

Introducing Daeyoun Co Ltd Korea for the supply of MDPE ball valves to various CGD

2012

Direct Marketing Agency (PNG Registrations) for MGL.

2012

Started supply of electric panels as well as priority panels to Atlas Copco and Kirloskar Pneumatic

2013

Setup of Hydro Testing of CNG cylinders as well as cascades for Gujarat Gas Ltd & Adani Gas Ltd.

2014

Rhino Services became the first service provider for operating & maintaining all makes of CNG compressors for CGD's within India.

2015

Started providing Domestic meter reading service for MGL.

2015

Laying and Installation of GI piping for domestic connections (Old & Fresh) to MGL.

2015

Started supply of EVC (Electronic Volume Corrector) to MGL.

2016

Started service of powder coating of heavy class ERW pipes of various sizes.

2016

Started providing services for After Sales and attending domestic complaints such as Meter Replacement, Permanent Disconnection & Temporary Disconnection.

2016

Started providing service for replacement of Welded corroded risers for PNG services.

Joint venture with Polish company AIUT for automated meters.

2019

Supply of Data Loggers along with accessories.
Registered Office (Mumbai)
Address : Gala no 112, Millennium Plaza, Behind Sakinaka Tel Phone Exchange, Kurla Andheri Road, Sakinaka, Mumbai – 400 072.
TelePhone : +91 22-66680752
Email: info@rhinogroup.in